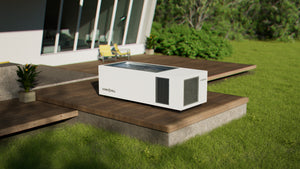 CoreChill Cold Plunge Tub
Weatherproof exterior you can place anywhere

The Only Cold Plunge with 3 Gears
Low, medium, and high flow rate to Maximize health benefits
CoreChill Cold Plunges are Commercial Capable
High volume back-to-back plunges

Disrupt your thermal barrier
Low, medium, and high flow rate
Weatherproof exterior with Linex
CoreChill Means You Never Outgrow Your Cold Plunge
Optimal Cold Exposure Therapy Every Session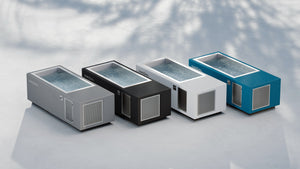 Customize Your Cold Plunge Experience
A Cold Plunge that Completes Your Sauna
Change temperature and flow rate to keep your body in maximum adaption

The perfect complement to saunas for hot and cold exposure / contrast therapy
Weatherproof exterior with Linex
CoreChill Means You Never Outgrow Your Cold Plunge
Optimal Cold Exposure Therapy Every Session
CoreChill Cold Plunge is the Perfect Size for Any Height
Even if you are 6'5"+ you can comfortably plunge full submersion up to the neck.
If you are 6'3"+ and want to experience full submersion with a head dunk, then we recommend our Malibu Cold Plunge.
WeatherProof Frame
Element-proof exterior coating.
Micron Filtration and Ozone
Keeps your water clean and sanitized.
Temperature Control and High Flow Rate
Disrupt your thermal barrier and self-titrate for pinnacle cold exposure therapy.
Live Video Support
We are here to support you if you have any questions on set up.
Delivered Fully Assembled
Fill it up. Plug it in. Set Temp. Plunge.
No down times or long set up.
Easy Maintainance
Easily drain the water and change filters.
Contact us Today to Learn More.
Fill Out this Form and We will Contact You Shortly!