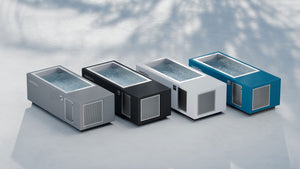 Black Friday $2,000 Offer
Get $2,000 Off Your Cold Plunge of Choice
Step 1: Get Your Frozen Rogan Black Friday Offer
Check your email and secure your coupon!
Use promo code Black Friday in the checkout.
Check your spam folder and white list us in your primary inbox to get our latest announcements!
If you are ready to buy a cold plunge take advantage of this limited time offer!
Step 2: Follow Us On Instagram!
Be the first to hear about our future contests and giveaways!
Win a free cold plunge and free merch! Follow us on IG to stay updated!
@BlueCubeBaths
Step 3: Share BlueCube With Your Friends!
Share us with your friends and win cool merch if they buy a cold plunge! You can also become an affiliate and earn commission from sending your contacts our way.
Become an Ambassador
As Endorsed by Joe Rogan
Joe Rogan's Top Choice for Pinnacle Cold Exposure Therapy™
Disrupt Your Thermal Barrier™
Full Immersion 5-6 ft Tubs

Cold plunge up to your neck and fully submerge your head with ease.
Commercial Capable Cold Plunge™
Best Warranty in the Market

5 Year Standard Warranty
Covers your frame, tub, electrical, and plumbing.




Experience Pinnacle Cold Exposure Every Plunge